Fitness Classes:
Please click on the picture icons below to sign up for the classes you are interested in taking.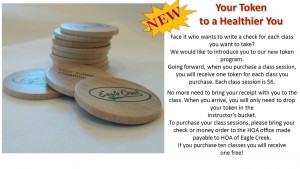 Buy 10 classes, get 1 free.
Call METFitness for your personal training needs. For information on their services call 407.883.9460 or via email at info@metfitnessflorida.com.
All Activities and Fitness Classes are available to Eagle Creek residents and their guests only, unless otherwise specified.