Fitness Classes:
All classes are first come, first serve as space allows. You must have a fitness class token to participate in the class.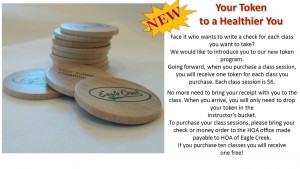 Buy 10 classes, get 1 free.
Call METFitness for your personal training needs. For information on their services call 407.883.9460 or via email at info@metfitnessflorida.com.
All Activities and Fitness Classes are available to Eagle Creek residents and their guests only, unless otherwise specified.