These are your current Village Representatives:
Village 1 Peter Spyers-Duran                
Village 2 TBD
Village 3 Michelle Kirby  
Village 4 TBD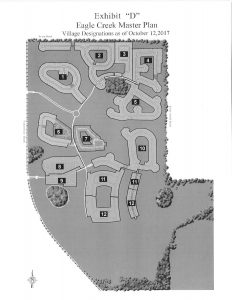 Village 5 TBD
Village 6 Gabriel Diaz
(Click on the post title above to see the whole post)
Village 7  Ric Castro                              
Village 8 Ramon Pujols
Village 9 TBD                   
Village 10 Hansen Mansy
Village 11 Ishmael Morgan

Village 12 Adam Scholl
The Members, other than the Declarant prior to Turnover, owning Lots within any designated Village shall elect a Village Representative. Once elected by Members with respect to a Village, a Village Representative shall be entitled, and shall have the exclusive authority, to represent the Members that own Lots within such Village as to all matters that may be brought before the Membership of the Association pursuant to the Declaration, the Articles of Incorporation and Bylaws, including, but not limited to, the casting of all votes attributable to the Members Owning Lots within such Village. Each Village Representative shall have one vote for each village represented by such Village Representative. The Village Representative shall have absolute discretion as to the exercise of the membership rights and votes attributable to the Members owning Lots within the Village represented by such Village Representative.
To contact your Village Representative, please log in to sentrymgt.com and find their email in the Village Representative Document,  or contact the HOA office at 407.207.7078.